3G vs 4G Signal Boosters

Do I Need A 3G or 4G Signal Booster?
If you're trying to decide between a 3G or 4G booster or antenna and need a little help, here are a few tips.
Bottom Line First

Consider a 4G booster if you use 4G Internet, and 4G Internet is in your area. If you just use your cellular phone to make phone calls, match the frequency your service provider uses (usually 800MHz or 1900MHz range in North America) to the signal booster you're considering.
Just need to improve your signal to make cell phone calls - Use a 3G Signal Booster
Need to boost 4G signal to improve Internet speeds - Use a 4G Signal Booster
To more future proof signal booster - select a 4G system
Internet
If you want to improve Internet speeds on an Internet device, and you have 4G service in your area, select a signal booster that will boost the 4G frequency your service provider uses in your area. Many devices today like smartphones, iPhone's & iPads, Androids Phones & Tablets, Blackberry's, 4G Modems, Hotspots, MiFi devices, etc. are equipped with 4G mobile technology. Note that most service providers have their 4G frequencies not shared by other service providers so make sure the booster your considering will improve 4G signal for your specific provider and on their 4G network in your particular area.
Cell Phone Calls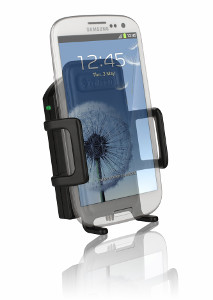 If you just want to make cell phone calls in weak signal areas, a 3G booster will usually do that. Just match the frequency your service provider uses in your area to the frequencies a signal booster amplifies. Save the expense of a 4G signal booster if you just make calls and use little to no Internet on your device. A 3G booster will still improve your 3G Internet speeds as well. Most 3G booster will improve cellular reception on almost all service providers in the North America. Even if your device has 4G technology, a 3G booster will boost the frequencies it uses for cellular calls.
What if I have a 4G phone, must I have a 4G booster?
Most 4G phones also cover many other frequencies such as 800MHz and 1900MHz primarily used for voice calls. If you don't use (or rarely use) the Internet on your device, if you just use it for voice calls, match the frequency your service provider uses for calls (typically 800MHz & 1900MHz) with the booster your considering.
The Future - Voice over LTE
Service providers such as Verizon are planning to move to using LTE for handling voice calling as well as The Internet. To more future safe your amplifier future, consider a 4G signal booster. It won't guarantee you'll have all the future cellular technology covered, but it might for the near future.
About 3G & 4G
What does "G" mean? The "G" in 1G, 2G, 3G & 4G stands for "Generation" of cellular Internet technology. As technology improves, new Generation or version standards are developed. However, the rules are not always adhered to strictly, and Internet speeds may not be the same between one service provider and another. Multiple service providers that claim 4G service will have different Internet upload and download speeds.
Cellular Frequencies
For many years, all service providers in North America used 800MHz or 1900MHz frequencies. Most service provider still utilizes these frequencies for voice calls as well as 2G and 3G Internet. With 4G, each service provider uses a different frequency or a different band within a frequency range. For example for 4G, Verizon uses 700MHz Band 13 and AT&T use 700MHz band 17. However for voice calls, most still use 800MHz and 1900MHz (depending on service provider). Again, match the frequency your service provider uses with they right signal booster. T-Mobile uses 1700/2100MHz in many areas for both voice and Internet.
Need more help? Feel free to contact us with any questions or product recommendations.