Wilson AG Pro 70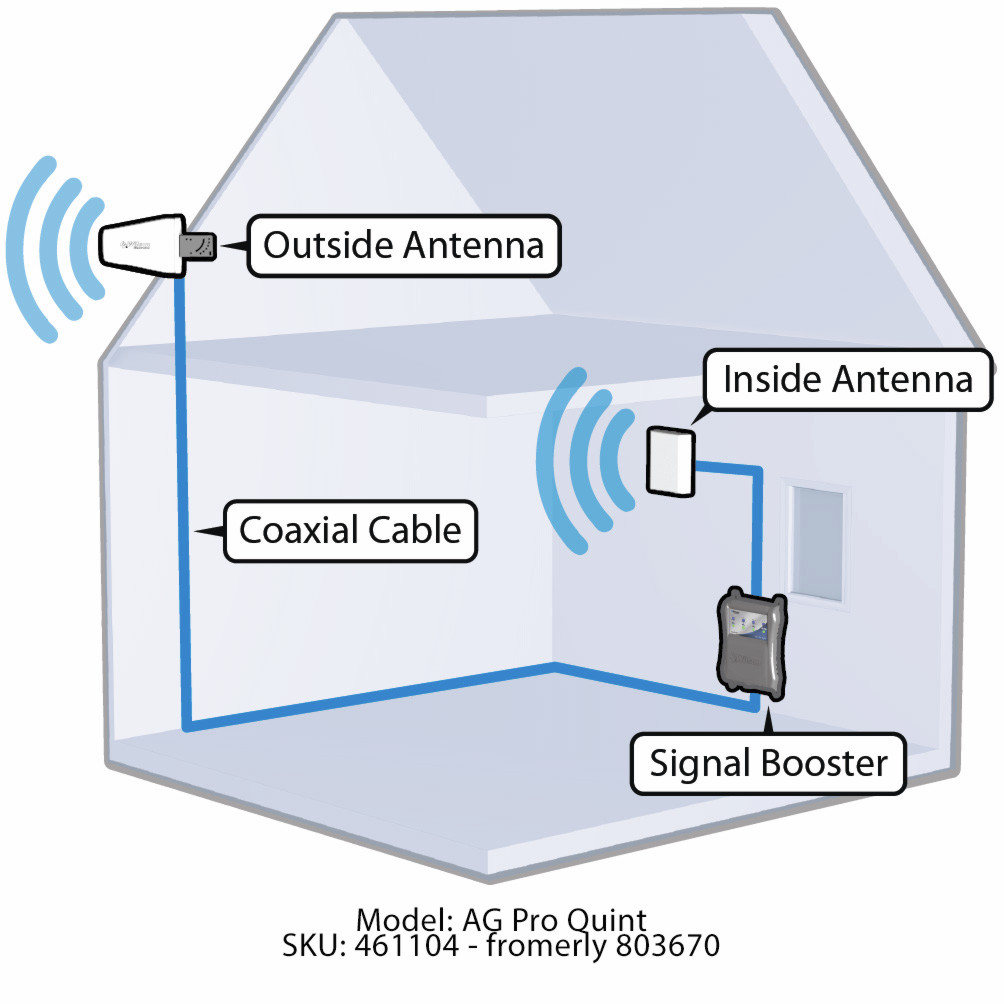 The Wilson Electronics AG Pro 70 has been replaced by the Wilson Pro 70 PLUS.
Older AG Pro 70 Description
cellular amplifier is a dual-band (800MHz & 1900MHz), installer-friendly booster designed to provide a strong cellular signal inside a large building. It delivers a maximum gain of 70dB. The product includes Wilson's patented oscillation and cell site overload protection, and proximity detection technologies to prevent interference on the cellular network. It works with all cellular devices on all North American service provider networks (except Nextel/iDEN).
Features
Wilson's Most Powerful Dual Band Building Signal Booster
Adjustable gain control for optimal gain at almost any location
Bidirectional amplifier boosts signal to and from cell site
Boosts 800MHz and 1900MHz Cellular Frequencies

Is This The Right System For You?

This signal booster requires a moderate strength signal outside, where you mount the outside antenna. It amplifies commonly found 800MHz and 1900MHz cellular signal frequencies for voice calls and 2G & 3G Internet. These frequencies area used by major service providers in North America including AT&T, Verizon, Sprint, US Cellular and others. The stronger that signal, the more coverage area will be boosted inside the building. The system provides little or no coverage inside a building if the building is located in an area where the outside signal strength is weak or non existent. Outside signal strength and other factors including service provider frequency, cable length, antennas and amplifier contribute to the amount of coverage area inside a building. We can help you estimate improved cellular coverage area using our different cell phone repeaters inside a building with a few key pieces of information. Read our Estimating Coverage Area page, gather information then give us a call or use our online contact form.
More
Wilson AG PRO Replacement Parts
We stock Wilson AG Pro signal booster parts, system components, extensions and accessories. We list them below. If you can't find what you need or need expert advice, feel free to contact us by using our contact form, on this page, email or giving us a call.