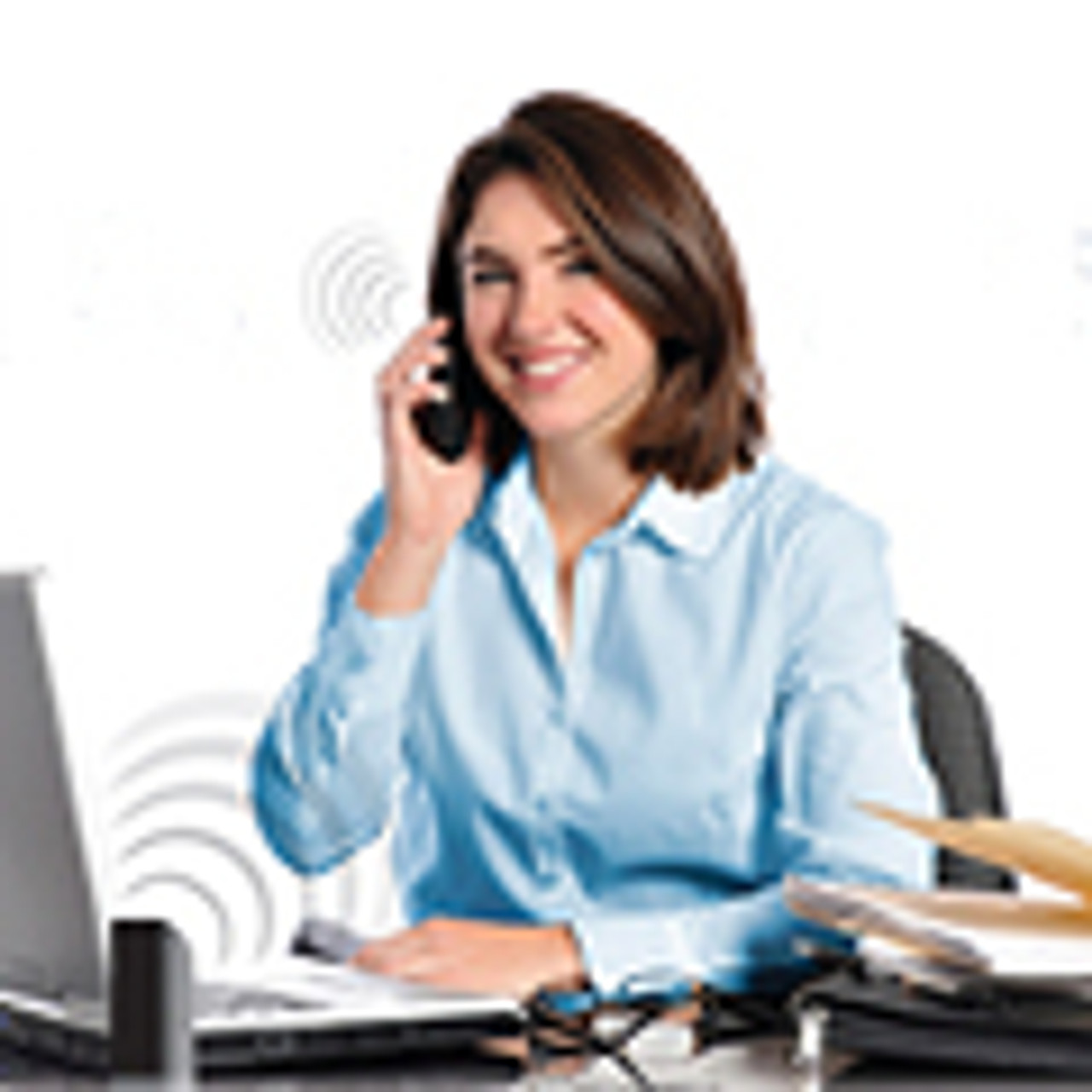 Customer Comments Reviews
What Our Customers Have to Say
We are proud of the number of satisfied customers we have been able to serve since 1999. Here are just a few of the many reviews from our customers on their cellular accessory purchases.
AlternativeWireless.com Reviews:
Great seller. The phone case does exactly what I hoped it would do. AWCELL..... Had it in stock and it does the job. I have a Motorola RAZR Max that is a pretty big phone and the case I got works great and will not pop off your belt. C.W. Smithville, NC
WOW! This arrived three days after I ordered. Awesome! L.P. Seattle, Wa
I never got a chance to thank you for the refund, and kind way you had handled my antenna being broken during shipping. I left raving feedback that should help business, and wanted to personally thank you for being such a good vendor. If you ever need a customer to speak on your service, you may reach out to me. Kind wishes, Robert
Just a note to say "You guys are fast" I received my order. Thank you nice to know for future orders. S.A.
Just wanted to say THANKS!! The antenna system you provided gave me a 28 dBm improvement in signal strength, and now my family finally has a superior connection to the internet in our home via our ATT broadband modem and your antenna. Signed, DS (one very happy customer).
Thank you for your excellent service, will certainly use you folks again and recommend you to friends. Dropped case off in the mail yesterday. Thank you again for your help. RK
Will definitely shop from them in the future. One of the parts we ordered was temporarily out of stock so they called us to make sure we would get it in time. We ended up having it shipped to the hotel we were staying at since it would have got to our office the day we left. They also noticed that we were missing a cable that would be needed in order for our antenna to work with out device. We ordered that was well. Great customer service! CF
Please thank your representative who helped me with my order. I often work in a Benedictine monastery and with my Verizon air card could not access the Internet. I am at the abbey now and the Wilson amplifier gives me 4 bars on the air card and my data is downloaded and uploaded very fast. You have made my working here nearly like in my office. Everything works super. I cannot adequately express how thankful I am for your help. J.W.B.
Hi - thank you so much for your help with the RMA. I have no complaints about my purchase, for some reason the connection doesn't work with my phone and the headset adapter I plug it into. I was happy to find one place that did sell something like this so I had to give it a try. I certainly did not want to get a Motorola one! I will definitely buy again from Alternative Wireless, thank you for the fast help and wonderful customer service! H.C.
... My thanks to AlternativeWireless,com for your continued customer service and product support. I really do appreciate being treated so well. I will continue to purchase products from your company, and suppport it by telling friends and family about it. If there are any questions for me I can be reached at the address listed above or Email/Cell phone at the footer below. Thank You, C.C.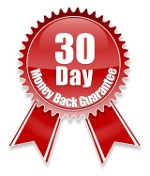 By the way, A.W., I'd like to take this opportunity to tell you that we are extremely pleased with that Wilson rig we bought from you - including the speed with which you shipped it to us! (I did a double-take just to see that it wasn't a courier that personally delivered it! How in the heck did you do that so fast, anyway? You need to let the U.S. Post Office in on your little secret, whatever it is. :-)) R.L.
Just thought you all would like to know my results after purchasing your equipment. Of course I also purchased a tower off of craigslist because the land is heavily wooded, but your equipment is what is up there. I recently moved my work office from Houston to Rural East Texas and needed fairly decent internet for transferring large engineering files. Thanks for all the help! ~JM
I went FROM:
Before external antenna:
SIGNAL: 105 - 117 dbm (unstable)
Download: 260k
Upload: 140k

TO:
Added 3 WATT Amplifier and 60' tower
SIGNAL: 52 - 57 dbm (very stable)
Download: 1274k
Upload: 488k
JM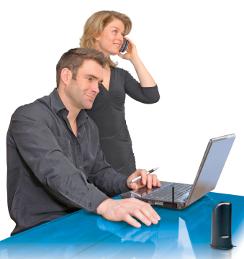 THANK YOU for all you help - your service has been amazing and I really appreciate it. M.M.
My purchases were made in the nature of an experiment - which, as it turned out, failed miserably. This, however, was not due to the quality of the merchandise purchased or the efficiency of the sales staff, which was considerable. My order was filled and shipped with dispatch and the items included were precisely what I ordered. I would, could, and did shop with them again. J.P.D.
... You now have a believer and very satisfied customer. Immediately upon completion, my cell phone reception went to 4 bars throughout the house and to 3 bars on our screened in porch at the back of the house. I am tickled "pink". I commend your company, your product and your engineer. J.R.D.
great service and easy to purchase from.From the time you purchase your item and should receive it within a fast time period.Great and excellent product.i would buy from them again. Ray MBA
Thank you for the great service over the phone. The person that helped me over the phone was GREAT! She answered all my questions and really helped me find what I needed. I'll definitely recommend you to others that are looking for similar equipment. R.K.
I recently purchased your Universal Amplifier. I had a chance to try it out this weekend with very good results. I have a remote cabin where I have put up a Yaggi antenna on a high pole. Before using the amplifier I could get one bar and sketchy service. Before the Yaggi no service. I instaaled the Universal Amplifier and now it is very good dependable service running from 3 to 4 bars. My laptop works well also and is fairly fast. I was using my laptop and my wife laid her phone on the backside of the antenna patch and had service also. Good product and recommended. D.P.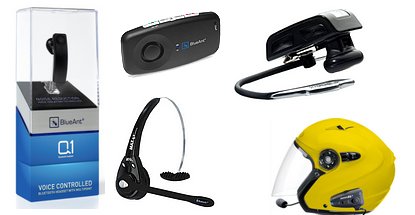 The order number #XXXXXX. I just wanted to say thank you. I had ordered a phone cover and car charger and after a month or so the car charger was no longer working. Your service agent was courteous and help full. I returned the non working charger and a new one was sent. I was impressed how it was handled especially from an internet based company. I just wanted to let you know that you have won a loyal customer. Best wishes and I will look forward to doing business in the near future. Sincerely, I.G.
I ordered this part on 3/17/2010. It was sent by standard mail. It is now 3 PM on 3/19/2010. I have this part and it is working just fine. I believe in kudos where due, so here's to your company and it's extreme example of prompt shipping. J.O.
The item was received today. As usual the product lives up to your high standards. I'll surely buy more products from you. R.M.
Came through with a hard to find item at a reasonable price. Delivered promptly. What else could you ask for? R.J.O.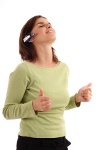 I just received my Motorola VA76r case, I am very pleased with this product, I love it. The shipping was fast and this case is better than I thought. I would buy more products from your company. K.W.
DELIVERED!
Lisa you're the BESSSSSTTTTTTT!!!! Thx. P.H.
Received my Wilson GSM/TDMA 3 watt amplifier -AP812201 yesterday. By using the antenna that I purchased from you and the amplifier I went from 1 bar to 4 bars. So happy with the performance as we are in an AT&T fringe area. F.C.N.
I remembered you folks from my prior experiences shopping with you. Quick shipping, item as described, no hidden fees XXXXXXXXXX burned me on this one!, etc. No need to reply to me. I just wanted to tell you why I'm a repeat customer. M.M.
I just received my order and had to email to tell you how pleased I am with your service. W.W.
This is another order from us, I think our 4th. Prices were really good. Not any problems what so ever. I was so surprised at how fast it came, actually, at least a day before I would even start watching for it. If you need it, and Alternative has it, I would strongly suggest that is where you buy it. C.J.W.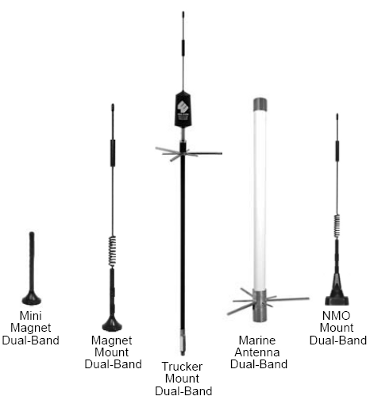 Thank you so much, on 8/31 I ordered a system to provide me with cell phone service at my rural developement, I recieved it on 9/4. I admit I had some reservations about a trucker antenna, booster and velcro phone antenna, it all works perfectly, the woman I talked to for my order obviously knows her stuff. Thank you again, I would reccomend you folks to anyone suffering with unresponsive phone companies, My only regret is not finding you folks earlier in my building process, thanks again. B.H.
I received this shipment today. The order was filled and shipped exactly as promised. The product performs exactly as promised. I couldn't be more pleased and will not fail to recommend Alternative Wireless to friends who will need your services. Thanks to all involved for a job well done. R.R.
Thank you very much for kindly taking a moment to share this information, and we will take these options into consideration as we decide what products to possibly purchase in conjunction with this/these cell. phone(s)... In appreciation... : ) S.T.
On Friday, 6/26/09, your shipment of the duplex linear amplifier and required accessories arrived. All have now been installed, and are performing as advertised. ;Great job, you guys. My AT&T gsm signal strength has gone from from three bars at best to five bars continually. The technology finally works as it should with your thoughtful intervention. Thank you very much. I will enthusiastically recommend your product services to anyone who is experiencing degraded service due to poor reception. Keep up the great work. My best to all of you, D.M.
Thank you for the new headset it seems to work better. Here is the old one. I am very willing to recommend your company to my friends and family. It has been a pleasure working with a company that treats customers as customers. Thank you. K.P.
---
Comments from our customers that use Google Checkout to pay for their orders.
| | | |
| --- | --- | --- |
| Rating | Comment /Item | Date |
| | Great! Excellent product, excellent packing, fast shipping! | |
| Wilson DualBand SignalBoost Universal... | | |
| | ZPB | 10/15/2012 |
| | | |
| | Whenever I have a question, they provide an informed answer. They always seem to have what I need at a fair price. I go straight there when I need something they sell. | |
| Wilson Sleek 4G-V Signal Booster Verizon | | |
| | DAR | 9/4/2012 |
| | | |
| | Site was informative, easily navigated and my order arrived right on time. Just what I want from online shopping. | |
| Dickies Active Duty Vertical Pouch Black | | |
| | RN | 4/14/2012 |
| | | |
| | Very satisfied with product, packing and rapid delivery. | |
| Novatel MiFi 4510L TS-9 External Ante... | | |
| | KG | 4/3/2012 |
| | | |
| | very happy with order, fast delivery and good service. | |
| Novatel MiFi 4510L/SW890 TS-9 Antenna... | | |
| | EEM | 3/31/2012 |
| | | |
| | Easy ordering and prompt shipping | |
| BlueAnt F4 Motorcycle InterPhone Head... | | |
| | ES | 12/22/2011 |
| | | |
| | (no comment given) | |
| Wilson 75 OHM to 50 OHM Converter | | |
| | CS | 12/3/2011 |
| | | |
| | No problems and product arrived in good condition and on time. | |
| Wilson 3db 50Ohm Omni-Dir Building Mo... | | |
| | RTR | 11/11/2011 |
| | | |
| | good experience overall- first phone cover had broken off snap so would not snap together. Contacted them and they immediately sent out replacement along with pre-paid envelope for return of defective... | |
| Apple iPhone 4 Case Body Glove Snap O... | | |
| | MWS | 11/1/2011 |
| | | |
| | | |
| | very well an excellent experience shoping thank you very much !!!!!!!!! | |
| C5 Horizontal Phone Pouch #8 XXL Black | | |
| | SGB | 9/17/2011 |
| | | |
| | | |
| | Good | |
| Motorola V860 Barrage Case by RUGGED;... | | |
| | OAG | 8/30/2011 |
| | | |
| | Item did what they said it would do. | |
| SierraWireless 597/885/N727/760/P175 ... | | |
| | LLY | 8/11/2011 |
| | | |
| | good | |
| Apple iPhone 3G and 3GS Screen Protec... | | |
| | SW | 8/9/2011 |
| | | |
| | great | |
| Motorola Atrix 4G Case Body Glove SnapOn | | |
| | JD | 8/3/2011 |
| | | |
Will definitely shop from them in the future. One of the parts we ordered was temporarily out of stock so they called us to make sure we would get it in time. We ended up having it shipped to the hotel...
CF
6/21/11
Novatel MiFi 4510L TS-9 External Ante...
Item was sent quickly and arrived when expected in good condition.
CG
3/30/11
LG Optimus S Case Body Glove Snap-On
They came thru 100% on what they said they would. In stock on time and totally happy with the product.
WL
3/14/11
HTC T-Mobile MyTouch 4G/HD Case Body ...
(no comment given)
PW
2/1/11
Motorola V860 Barrage Case by RUGGED
Very fash shipping! Thanks
JWT
10/14/10
Motorola i465 Clutch Shield Honey Red
My purchases were made in the nature of an experiment - which, as it turned out, failed miserably. This, however, was not due to the quality of the merchandise purchased or the efficiency of the sales...
JPD Jr
9/19/10
Wilson 1900MHz Yagi Antenna N F; Wils...
They are the Best. Quick shipping - Reasonable Prices - No Hassle Returns.
AG
9/15/10
FME Male / FME Male Splice (2)
It was quick and easy.
EW
8/3/10
Samsung Eternity Shell Cynergy Design...
Fast shipping, product working great.
JCH
7/23/10
Motorola Droid Case Body Glove SnapOn
Very fastprocessing
MA
7/23/10
FME F / SMA F Jumper 6 Cable; FME Mal...
great service and easy to purchase from.From the time you purchase your item and should receive it within a fast time period.Great and excellent product.i would buy from them again. Ray MBA
CM
6/26/10
Samsung SPH-M560 Clear SnapOn Shell
Just fine.
CP
6/21/10
AE301119
Arrived timely. Products function as expected. No complaints.
CC
5/14/10
CP95472; HF395984
Great Thanks
KSC
5/11/10
CC9082601
The case was exactly as described. It arrived on time, No problems at all.
Industrial Engineers
5/3/10
CPRGBBLG; CSRGQUADLP
Perfect!
JR Jr
4/30/10
CP21890; CPVP06VB; CSSYH433L
Very quick shipment.. thanks
MAM
3/27/10
CS14583
Smooth transaction; excellent seller; fast shipping
BG
3/26/10
CP95132
Had exactly what I was looking for , fast shipping, and overallqould buy from again.
JTM
3/23/10
CC80338; CS87168
Outstanding!
JSF
3/19/10
AKWDB359927
Very prompt. Item arrived promptly thru mail/UPS. Glad to have purchased this from them.
MKD
3/18/10
CP95465
Shipping took quite awhile.. ordered March 1st didnt receive until March 17 not impressed with that. Item was great and was as adveritised.
CH
3/17/10
CPRGPDA
Item came quickly, as advertised.
MHF
1/11/10
RMCHUA-0027; RMUSBA-0001
There are no products listed under this category.